Hometree exists to help homeowners keep their homes warm, safe & working.
With over 1,500 engineers in the field, Hometree needed to eliminate manual processes and increase efficiency.
Learn how Skedulo helped scale appointment scheduling with automation and increased Hometree's eNPS score, the happiness of their customers: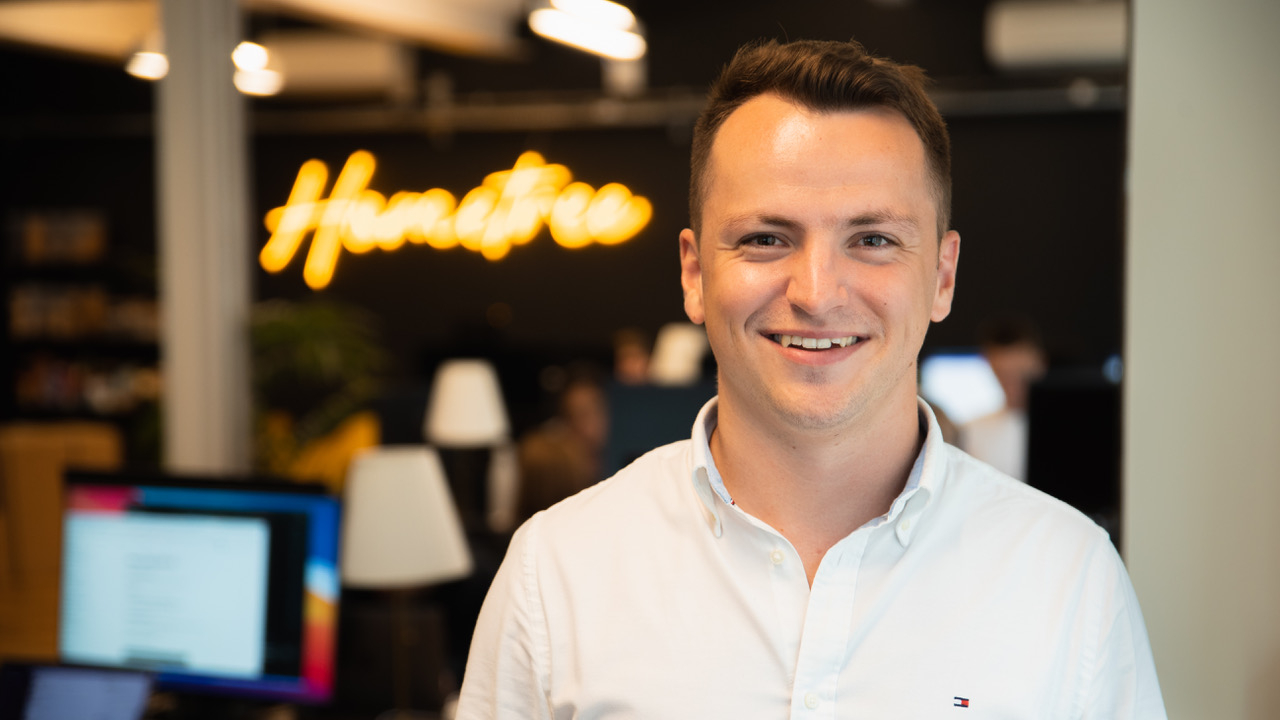 "One of the big improvements since we worked with Skedulo was in our eNPS, which is how happy our network is... we've seen it really improve."
Tell us about yourself and your role
Hey, I'm Olly Bowes, I work at Hometree. I'm head of network operations here and it's my job to make sure that we have enough engineers right across the UK to help our customers when they have problems.
What made you interested in Skedulo?
So the reason we decided to speak to Skedulo is because we wanted to introduce a new system that allowed us to schedule appointments for our customers, for when they had a repair. And Skedulo felt like the best system out there at the time compared to some of the others that we looked at. And also been recommended by G2, which was another reason to go for it.
How did you operate before?
So before we had Skedulo, we had lots of really manual processes, lots of spreadsheets, it's very difficult to keep track of things. And yeah, overall, just not really a very efficient way to operate. And we definitely couldn't have carried on doing it at scale.
What's your favorite feature?
Of the Skedulo services that we've used, the most useful is the auto offer system, because it makes us really efficient, because we don't have to contact all of our engineers, when we want to send them out work, the system does it for us automatically. So it makes us a leaner operation and more efficient.
What else?
So something in Skedulo that we have used is the job fields that have been really helpful for us, it's a great way of capturing lots of different bits of information, particularly cost. And that means that we have an automated bidding engine at the other end in the back end that pays our workforce. And that's able to use the information that's in Skedulo and pay the engineers accurately and on time.
What impact has Skedulo had on your business?
One of the big improvements since we worked with Skedulo was in our eNPS, which is how happy our network is. And we've had some great feedback since we introduced the app. And we've seen it really improve. So our networks are a lot happier.
How about for yourself personally?
Skedulo has helped me in my role, because I now have more visibility with what's going on and the day to day, the analytics package that it has, it's really helpful. I think after two weeks, we had insights as to how we're performing across a whole range of metrics, which is really helpful for us to manage the business on a day to day.